ROM Manual for Contractors and Experts > 2. Screens and Navigation in ROM

Table of Contents
2. Screens and Navigation in ROM
The ROM module is available in two languages: English and French. You can switch between the two languages at any time using the drop-down list in the top right corner of your screen.
You will notice that all the pages of the ROM module have a similar layout. Each page shows the authentication area (1), a top bar menu, which allows switching between the three main sections "Workplan", "Missions" and "Search" (2), and a left menu. Each item of the left menu leads to a different page of the application.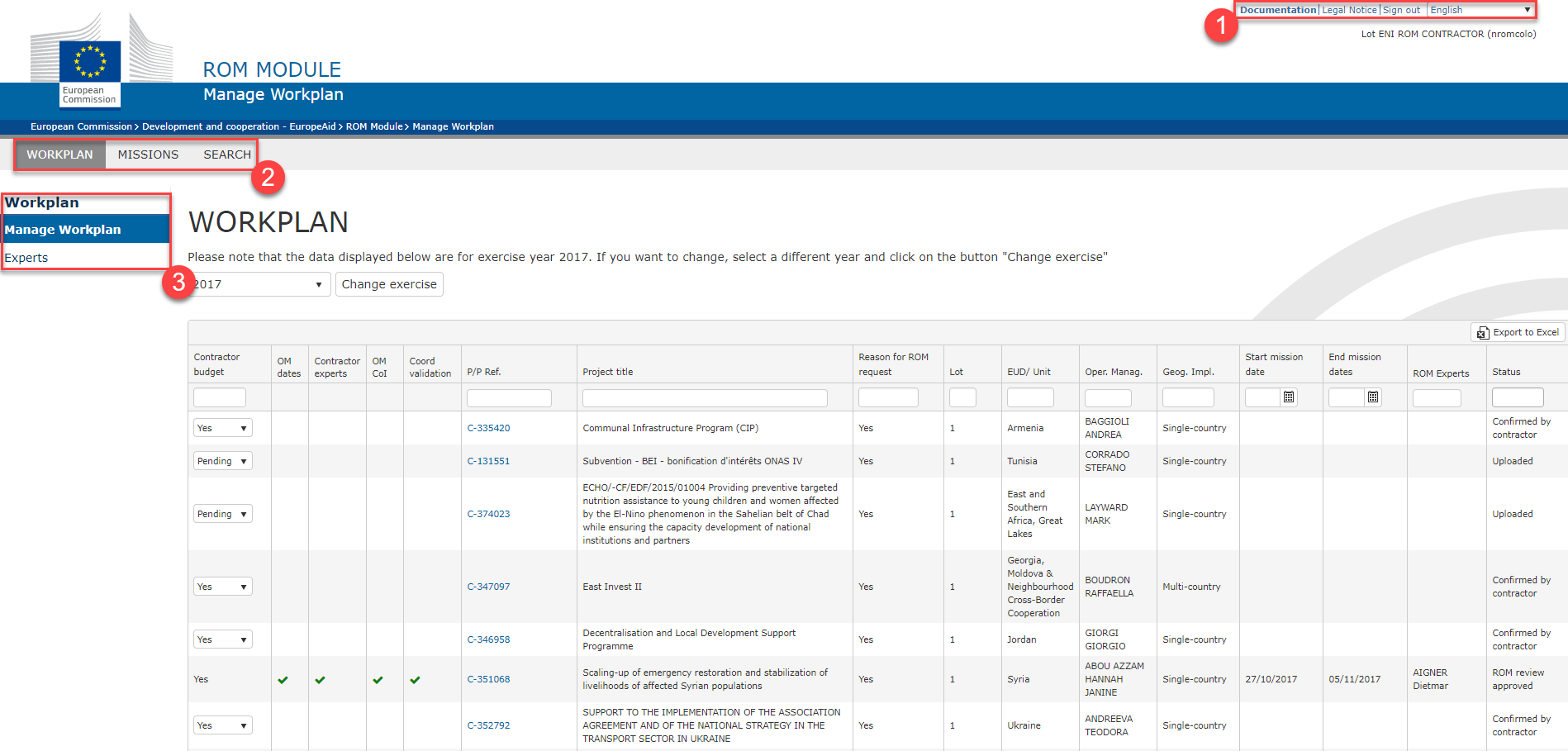 The Workplan section covers all phases from the request for a ROM review to the approval of the ROM mission by the ROM Coordination Team.

The Missions section covers all phases from the start of the desk phase of a mission until the submission of the final ROM report and preparation of a follow-up plan by the Operational Manager in charge.
You can use the filters above each column to visualise the information you need. To export the content of the dashboard to an Excel file, click on the button 

While Contractors and Core Experts can access both the Workplan and the Missions sections, Non-Core Expert only have access to the Missions tab, which is used for managing documents, missions and reports.
Overview
Content Tools
Apps
Activity