Access "Fewer opportunities" in the Content menu
In your project, click on Fewer opportunities in the Content menu.
The Fewer opportunities screen is displayed, with a predefined list of fewer opportunity reasons in the left column. By default, all fields in the Number of participants column are set to zero.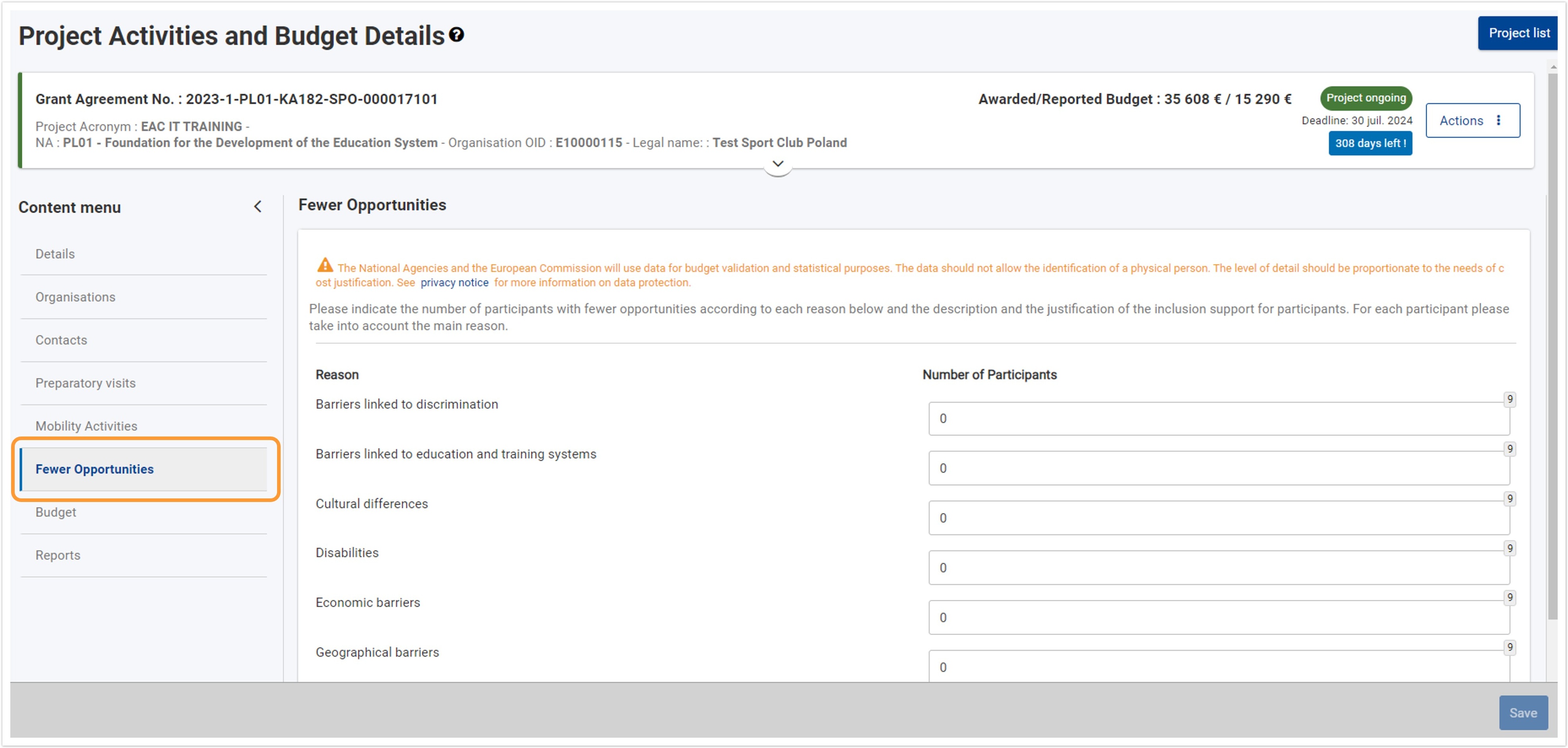 ---
Type the number of participants matching each reason
All participants with fewer opportunities defined in the project should have a reason declared in the Fewer opportunities screen. For each participant please take into account only the main reason. 
For each of the fewer opportunities reasons in the Reasons column, click in the corresponding field in the Number of participants column and type the desired number. If you need to remove a previously entered value, delete the value and type 0 in the field.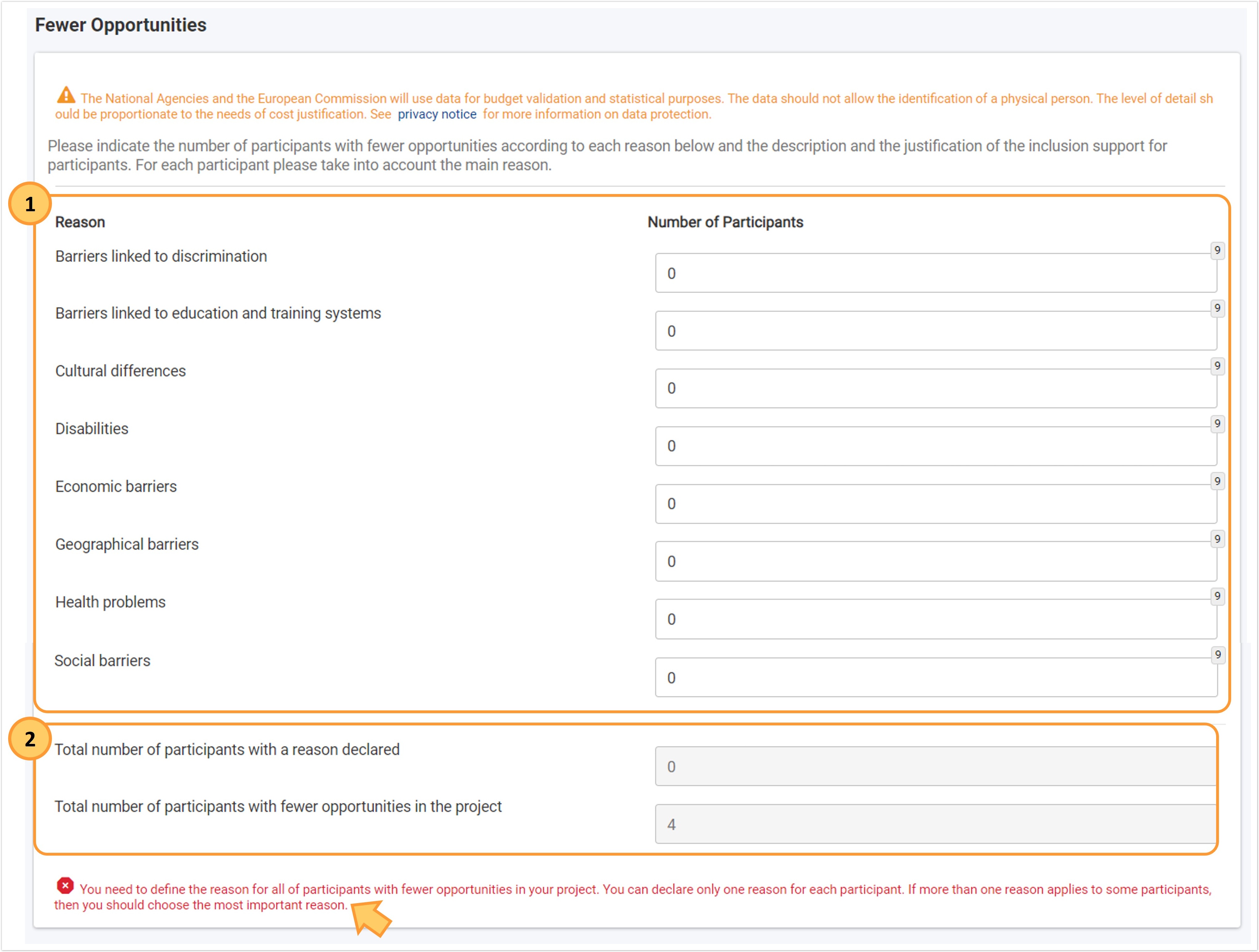 ---
Click on "Save"
When you have modified one or more values in the list, the Save button in the bottom right corner of the screen becomes available.
Once you have made the desired changes, click the Save button to update the figures in your project. A success message is displayed.