Timing of the participant report requests
The participant will receive the initial email notification to submit the participant report:
One week before the end of the placement/participation (for ESC11 - Volunteering Projects, ESC13 - Volunteering Partnerships Annual and ESC21 - Traineeships and Jobs).
At the end of the project (for ESC31 - Solidarity Projects)
A reminder will be sent two weeks after the initial notification for participation in ESC11 - Volunteering Projects, ESC13 - Volunteering Partnerships Annual and ESC21 - Traineeships and Jobs projects.
No reminder is sent for ESC31 - Solidarity Projects.
All notifications are sent automatically.
---
The Report Request Status in Mobility Tool+
Currently, in Mobility Tool+ the report request status can only be checked in the individual participation screen (ESC11, ESC13, ESC21) or participant details screen for (ESC31).
The report will have one of the following statuses:
Requested - the email notification has been sent to the participant.
Prefilling - a temporary status used to distinguish reports for which the request has been generated but not yet sent

by the system

to the participant. It usually occurs during the night and can last until the following day due to the large amount of reports to be processed.
Submitted - the report has been submitted by the participant.
Undelivered - the request could not be sent. Please check that the email address is correct. The email address can only be updated by the participant in the Portal. See below how to resend the request.
The participant report history is also displayed, indicating the date and time when the report is sent.
Please note that for ESC11, ESC13, ESC21 projects, the participant reports will not be sent out if the participation details are not complete. In this case, please complete the details of the participation and select to Re-Send the participant report notification, if the end date of the activity has already been reached.
Should one or more Participant Reports of your project be in status Error please contact your National Agency so the affected reports can be put into the correct status.
---
Re-sending the participant report request
The initial request is sent automatically from Mobility Tool+. If you wish to send a reminder the Re-Send button can also be used. Also, if there was an issue with the email it is possible to re-send the request. In such scenario, the status of the report request in Mobility Tool+ would be Undelivered.
The Re-Send button is only available if:
The activity date is in the past (ESC11,ESC13 and ESC21)
The project end date is in the past (ESC31)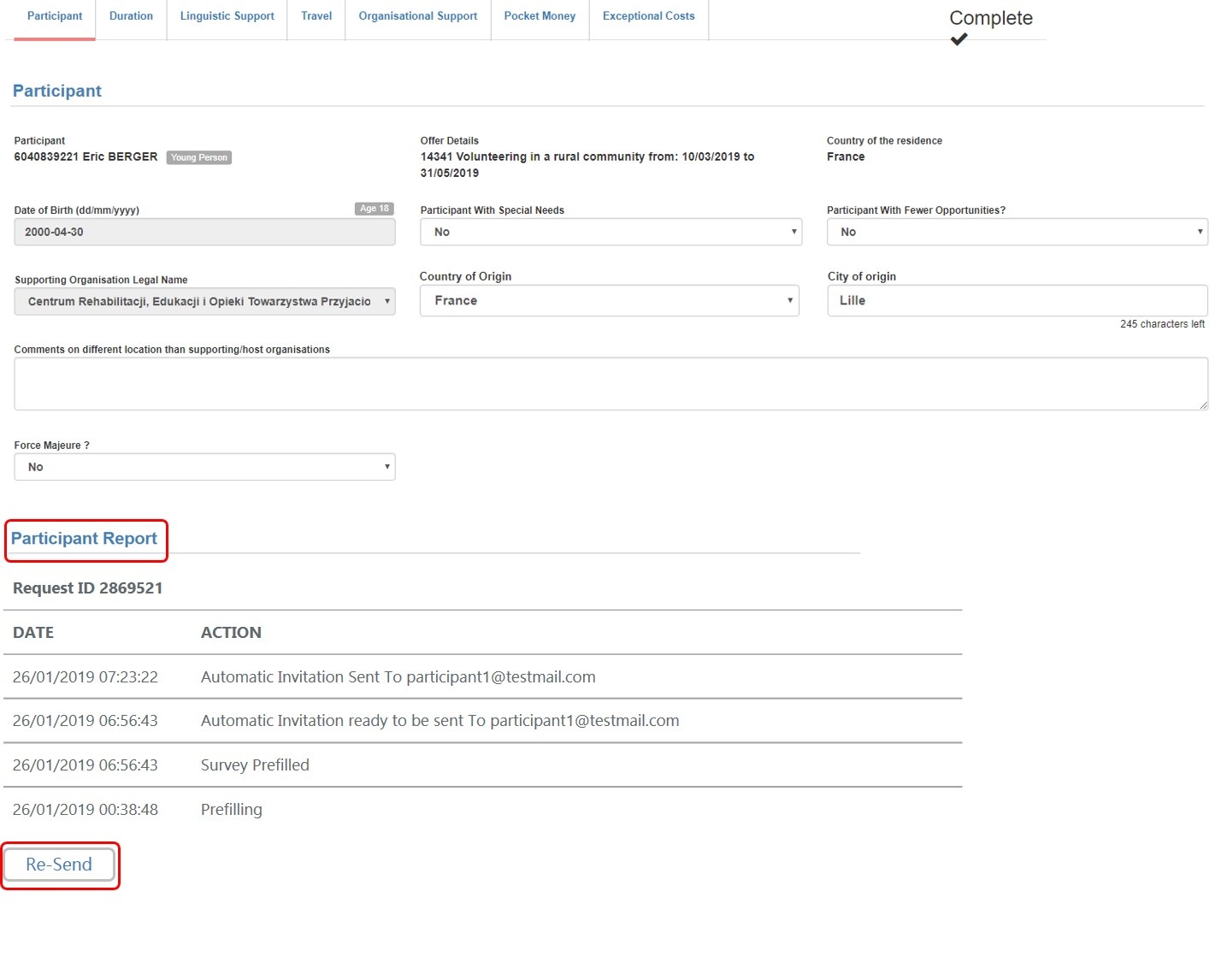 <div class="page-break-ruler"></div>
Downloading participant reports
Submitted participant reports can be downloaded individually as a PDF file.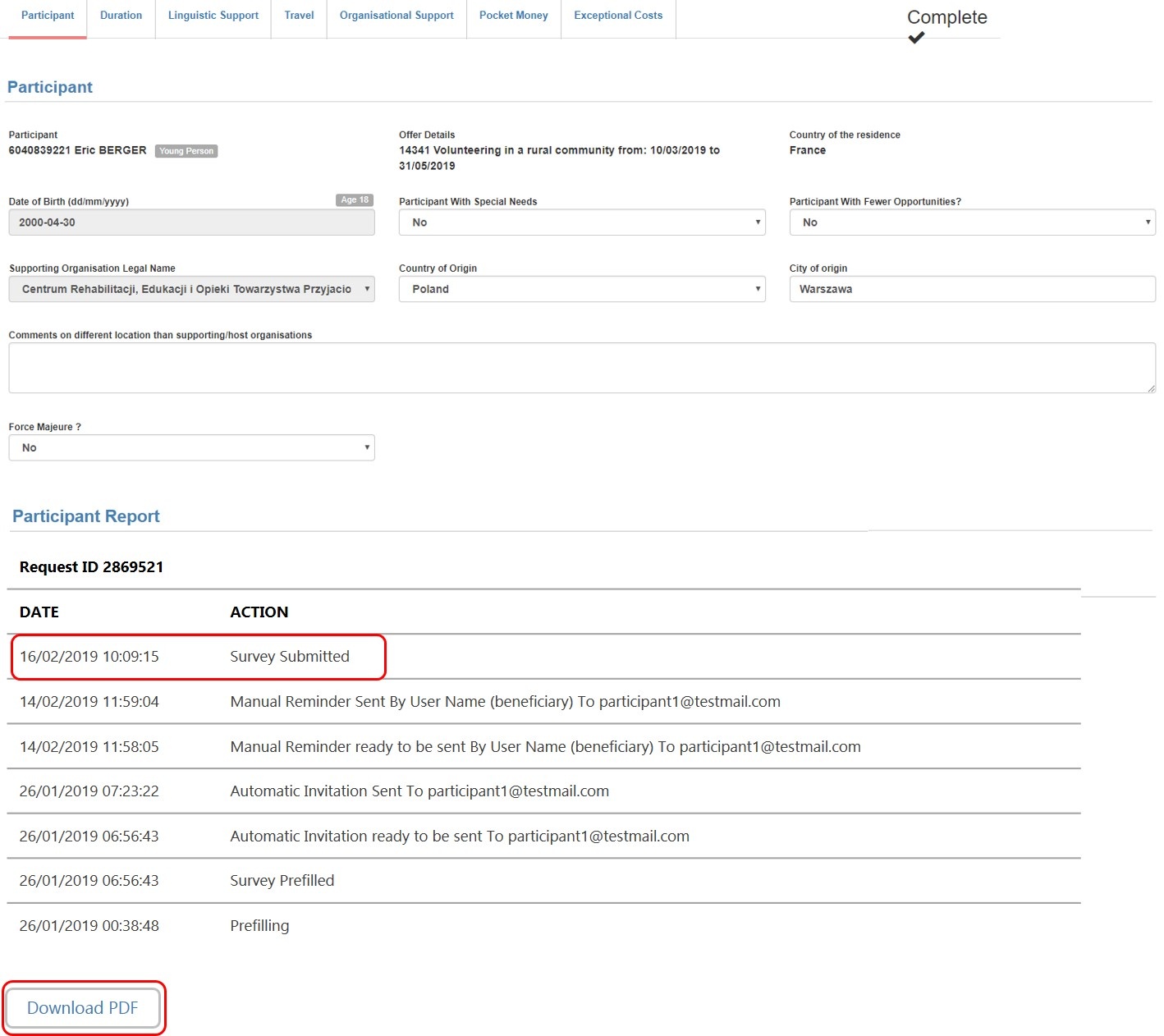 All received participant reports for a project can be exported to an Excel file from the Participants tab. The option to Export Participant Report(s) becomes available when there is at least one report.