Resending the participant report request
Click on the "Participants" tab
In your project, access the Participants tab.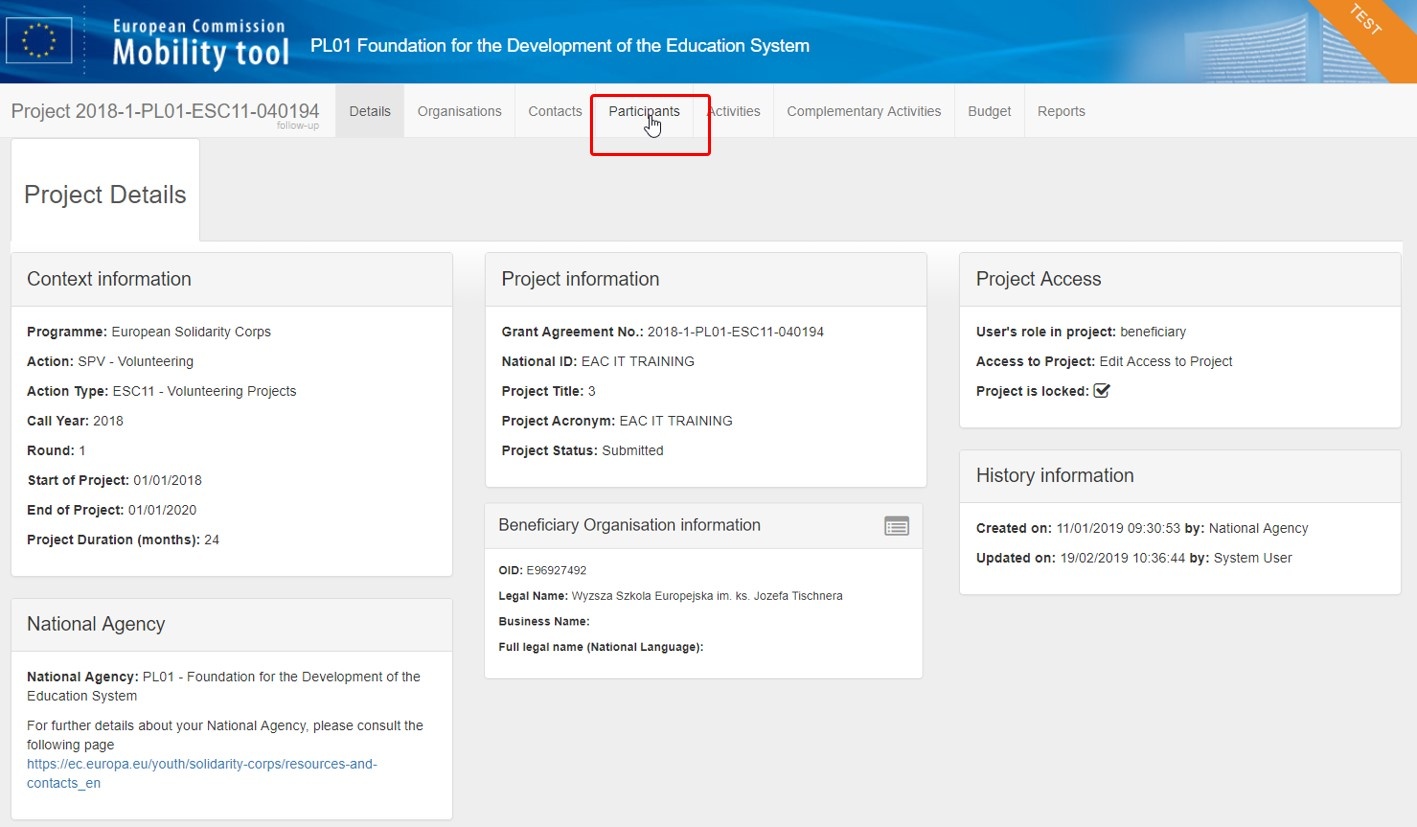 Select the participant from the list and click to edit the participation
In the list of participants, select the participant.
In the Selection Details section choose the participation for which you wish to send a new report request and click the Edit icon to access the participation details screen.

<div class="page-break-simple"></div>
Access Participant Report section and check history
In the details screen scroll down to the Participant Report section. You will see a history of the requests.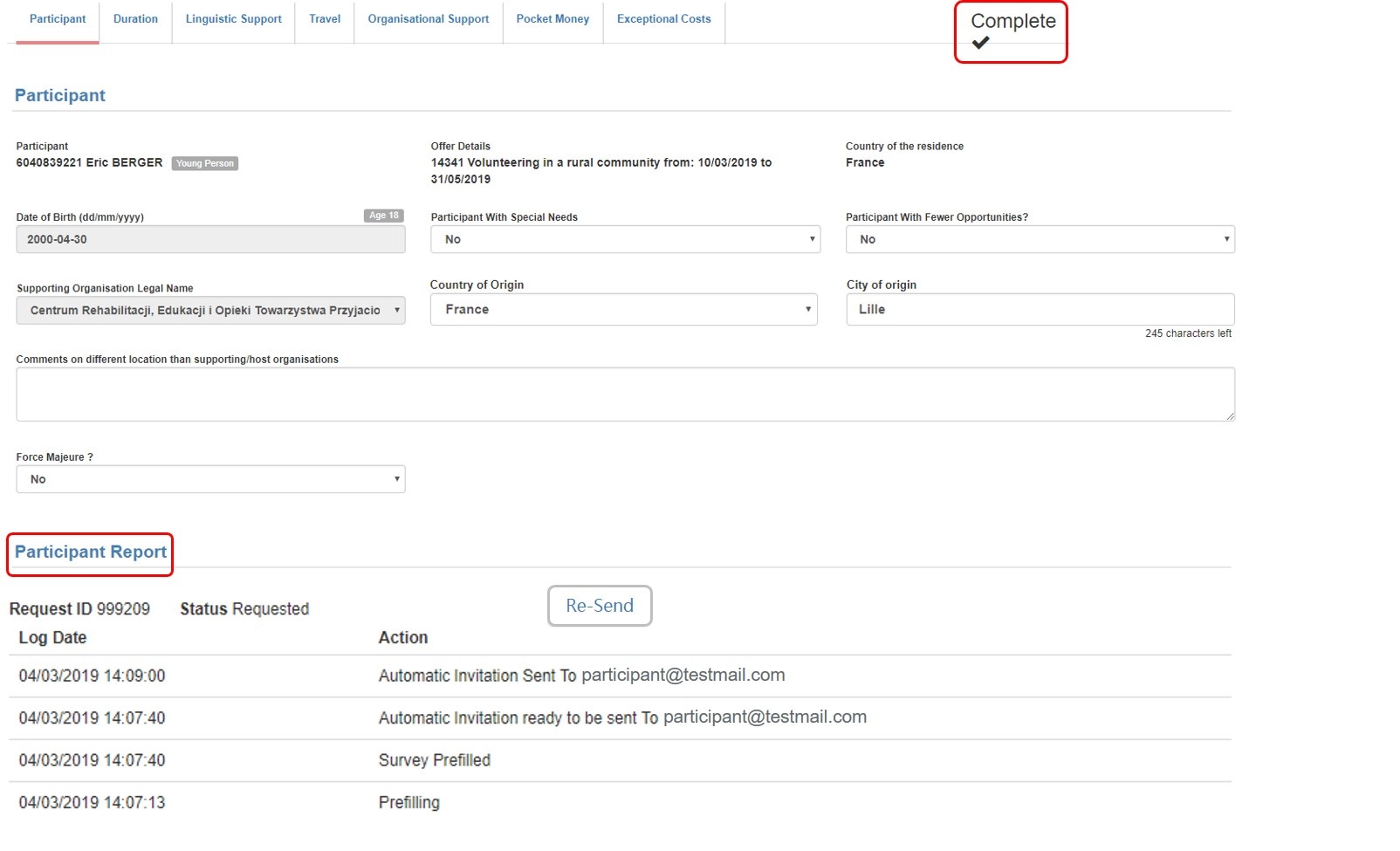 If no request has been sent yet, a generic message is displayed instead of the report request history.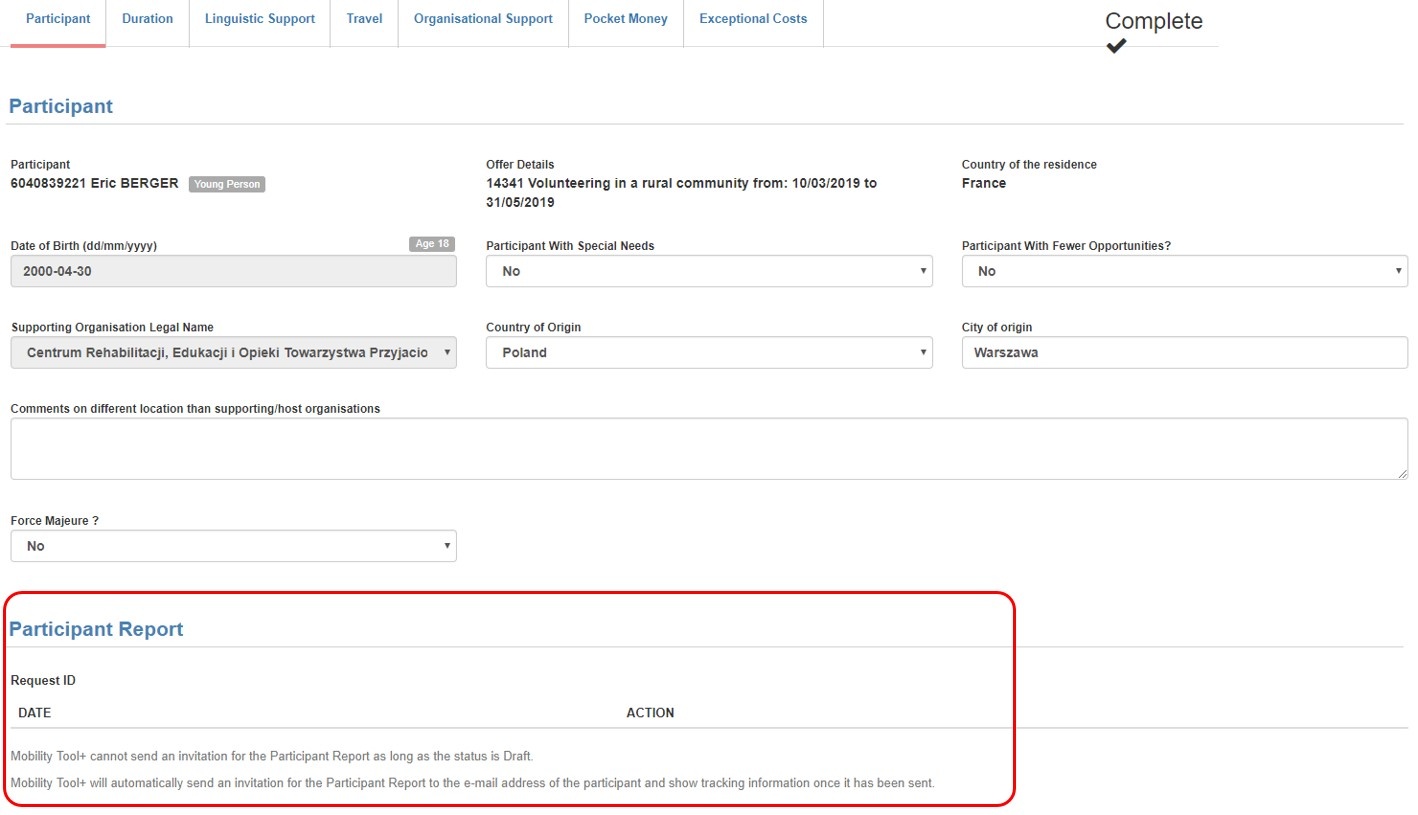 Click the "Re-Send" button
Click the button Re-Send to send a new request for the participant report.
Resending the report request is only possible for participations having the report status Requested or Undelivered and can be done only once every 24 hours.
If the status is Undelivered, it is advised to refresh the participant data from the European Youth Portal before trying to resend the request. This ensures the latest participant data is updated in the project (specifically the email address).

Confirmation message
At the top of the screen a confirmation message indicates that the participant report request was successfully re-sent. The Participant Report history is updated, now displaying the time and date when the manual reminder was sent.