To edit the details of a specific list item, click the pencil icon. The item opens in edit mode and modifications can be made and saved.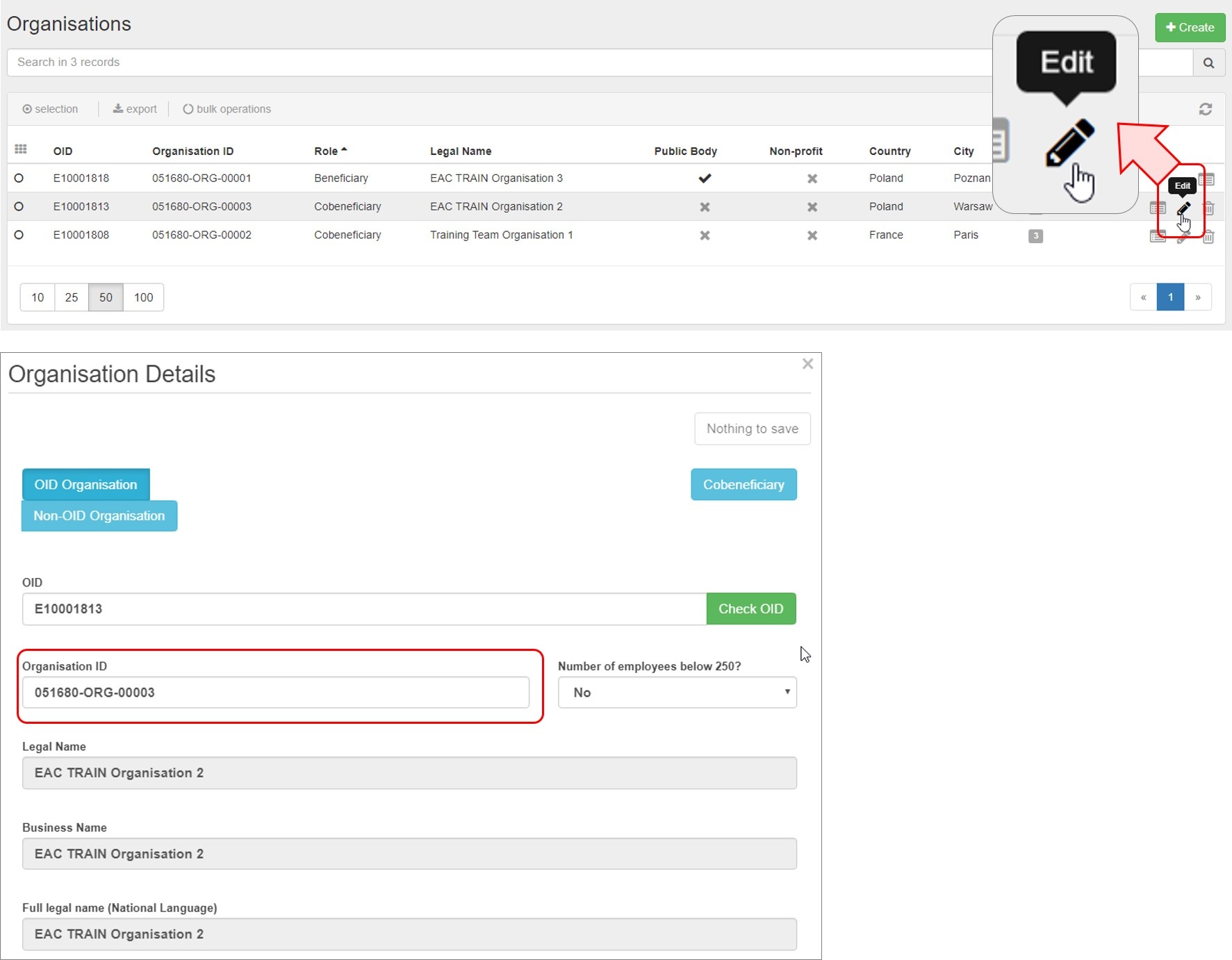 <div class="page-break-ruler">&nbsp;</div> 
Delete
To delete a specific list item, click the delete / bin icon. Confirm the deletion in the pop-up.

<div class="page-break-ruler">&nbsp;</div> 
Back to list
In order to get back to the list view, click the back to list button. You will be redirected to the list view of the specific item.

<div class="page-break-ruler">&nbsp;</div> 
Add/Remove columns
Most lists have the option to modify the view to your specific requirements. Specific columns which are available but not visible can be added. Columns visible that are not needed can be removed from display. 
The Add/Remove Columns option allows you to select or to deselect columns as well as arrange the order of the columns in the list.
Click the Add/Remove Columns

 

option.
The options appear at the top of the window. Black columns are already selected and displayed in the list view.
Click on the black column to remove it from the list view and click the white column to add it tot the list view. Your changes are reflected immediately.
You can also drag and release

 

a column button to rearrange its position in the list.
Click the green

 

Done

 

button 

to close the Add/Remove Columns option. The list columns are updated accordingly.