The first Action Plan "Canarian Islands endemic pollinators of the Laurel Forest zone - Conservation plan 2023-2028" focuses on four insect species – two butterflies, one bee, and one hoverfly – sharing a common, ancient habitat: the Laurel Forest. Once widespread in the Mediterranean area, this ecosystem supports rich biodiversity and many endemic species throughout the Canary Islands but has nevertheless suffered from destruction and degradation. The decline of this habitat due to human activity is a major threat to the species considered for this Action Plan, along with alien species and the changing climate.
The protagonists of the second Action Plan "Teasel-plant specialised bees in Europe -Conservation action plan 2023–2030" experience similar threats. These wild bees are at particular risk of extinction as land use changes cause the decline of suitable habitats while also taking away the teasel plants on which they rely for their survival. The reduction of host plants due to agricultural intensification and decrease of xerothermic grassland is now leading to the disappearing of the six species studied in this Plan.
The last Action Plan is dedicated to six hoverflies species that are specialised on veteran trees and wet, decaying wood. These saproxylic insects not only are important pollinators but also act as nutrient recyclers, pests' predators, and indicators of ecosystem health. "Hoverflies specialised to veteran trees in Europe – Conservation Action Plan 2023–2030" sheds a light on the importance of appropriate forestry practices that keep into account the needs of pollinators species that rely on dead wood and ancient trees. The removal of veteran trees, the replacement of key tree species, and the implementation of hoverfly-unfriendly woodland management are all threats to these species.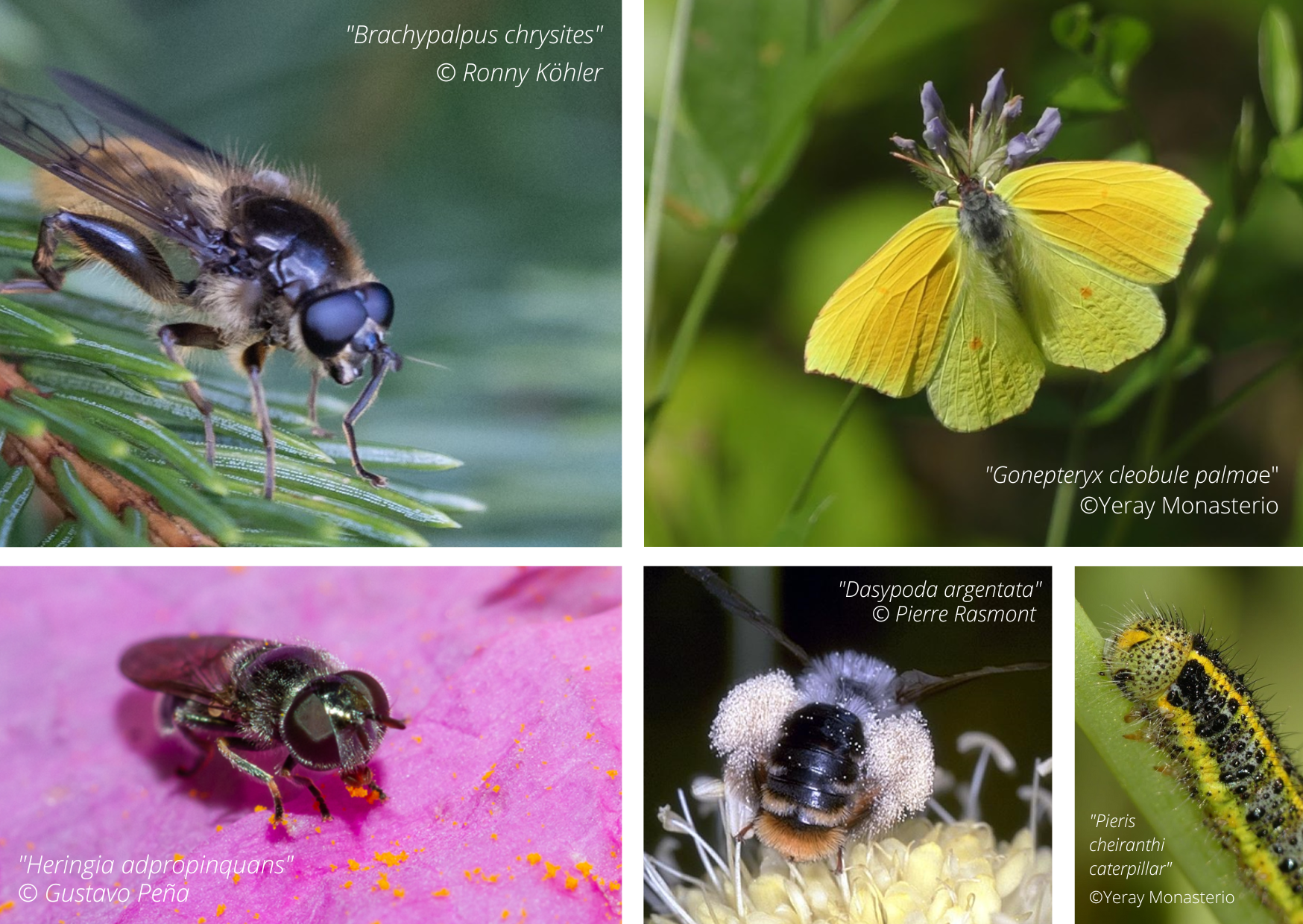 Some of the pollinator species targeted by the three Action Plans.